Polk State Athletics debuts fresh look to polkeagles.com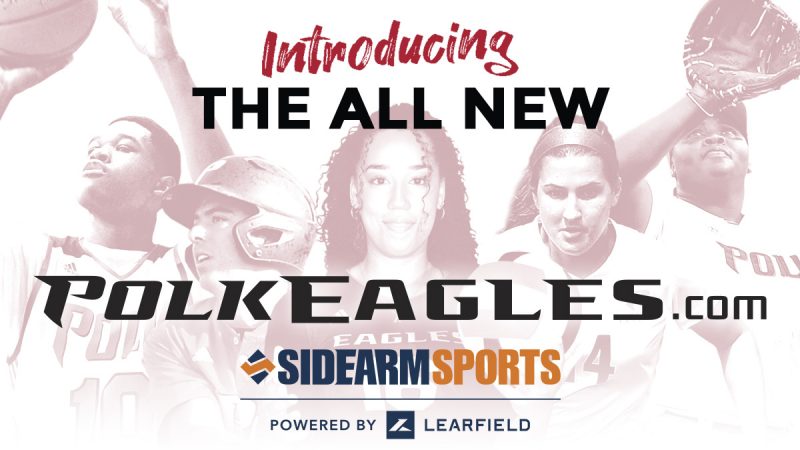 Polk State College has teamed with SIDEARM Sports to bring a clean, new look to the athletics website, which is now live at www.polkeagles.com.
The transition brings a more modern feel; it also provides for a more user-friendly experience. Users can keep up with Polk State's five athletics teams more easily and have quick access to rosters, schedules, merchandise, history, social media pages, and more.
"It has been an absolute pleasure to work with SIDEARM Sports in this collaborative effort to modernize our website," said Stanley Cromartie, Polk State Director of Athletics. "The overhaul will allow our fans to keep up with our five teams more easily and hopefully lead to even more support for our student-athletes and coaches."
The new site officially launched at 2:30 p.m. on Wednesday. The domain, www.polkeagles.com, remains the same.
"We are excited to welcome Polk State to the SIDEARM team," said SIDEARM Sports CEO and Founder Jeff Rubin. "Our new partnership will provide Polk with the tools to deliver a best-in-class digital experience for Eagles fans everywhere."
In 2014, SIDEARM Sports was acquired by LEARFIELD. According to its website, LEARFIELD is the leading media and technology services company in intercollegiate athletics. Headquartered in Plano, Texas, the company has long had the privilege of being an advocate for intercollegiate athletics and the student-athlete experience. SIDEARM Sports is trusted by some of the biggest brands in college athletics, including most of the major Power 5 programs.
To celebrate the launching of the new website, Polk State is giving away some Polktastic merchandise, including a cap and pennant.

The deadline to enter is 5 p.m. ET on Friday. Click here to enter the drawing to win. A winner will be announced next week.