109 Years of Happiness: Polk Couples Share Their Advice for Lasting Love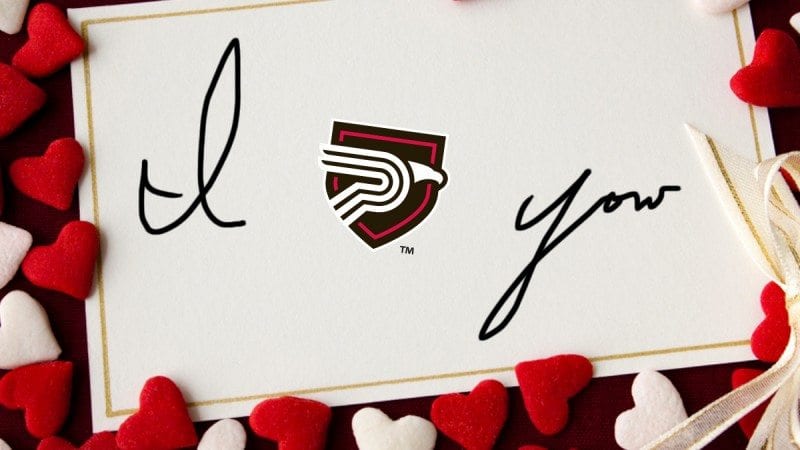 It's February, the season of love, when happy couples buy chocolate and balloons and revel in the warm fuzziness of romance.
But, of course, the spirit of Valentine's Day is a fleeting thing. Real, lasting relationships are based on much more than candlelit dinners and red roses.
News@Polk asked a handful of Polk State College's married couples — who between them have more than a century of marital bliss — to share their advice for relationships that stand the test of time.
Get your tissues ready. Their responses are sweeter than a heart-shaped box of chocolates.
"Treat each day as an opportunity to make your partner happy. Doing so makes ordinary things — like work — feel extraordinary."
Colleen and William Caldecutt, married 17 years
Colleen and William are both biology professors. 
"You have to find someone who shares your same hopes and dreams. That's key because, no matter what life throws at you, you have to be in it together. We've been through some rough times, but in the end, we're always still together."
Melissa and Brian LaRock, married 16 years
Brian is a mechanic at the Polk State Clear Springs Advanced Technology Center. Melissa is an administrative assistant in the Business Office.
"One, you have to be able to laugh together. Two, you have to not only love each other, but also really, truly like each other."
Beth and Bill Luckett, married 25 years
Beth is the director of the Radiography program. Bill is the clinical education coordinator for the Cardiovascular Technology program.
"Say you're sorry when you're wrong, and shut up when you're right."
Tracy and Capt. William Mann, married 23 years
Tracy is a financial analyst. William is a captain with the Polk County Sheriff's Office and directs the Polk State Kenneth C. Thompson Institute of Public Safety.
"Remember that you and your spouse are on the same team. One of the things that has helped us maintain unity is never going to bed angry with one another — even if that means some discussions that keep us awake way past our bedtime."
Sarah and Joshua Plazak, married six years
Sarah is a transcript evaluator. Joshua is an academic adviser.
"Always put the other person first."
Deb and Bing Tyus, married 22 years
Deb is an administrative assistant. Bing is the director of athletics.