EdREV


On your mark! Get set! BURN RUBBER! EdREV is leaving its mark on the Faculty participating this year.  From the innovative technologies to the exploration of new mediums and strategies, participants have been supercharged to revolutionize their educational pedagogies. They are using iPad Pros, Apple TV, GoPro cameras, Camtasia and much more to begin new methods for reaching their students. As the program progresses, we are implementing new strategies for each EdREV cohort. The newest changes mean moving to a focus on student engagement with the use of video assignments and instructional lectures integrated with questions to assess student learning. Along the way, all of the EdREV participants will attend four interactive sessions with guided learning for implementation assistance. We feel this model will be very effective in helping participant's use the technology and strategies to REV up their educational engines and burn some rubber!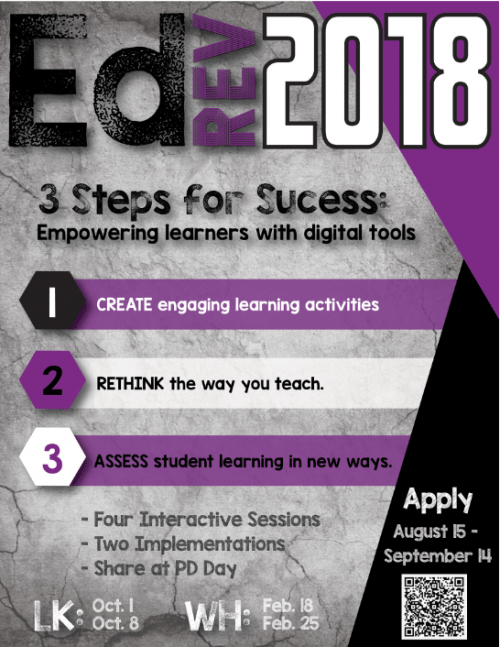 This year's theme is:
3 Steps for success: Empowering learners with digital tools
Step 1 Create engaging learning activities
Step 2 Rethink the way you teach
Step 3 Assess student learning in new ways
The program consists of four interactive meetings focused around engaging students through the use of video submission and instructional videos. There will be guided development in creating one assignment that incorporates video submission from students; as well as a new approach to instructional video through the use of VidGrid (formerly iLos) questions and Canvas assignments. Participants will receive a Padcaster Verse (mobile recording solution) as a take-home tool.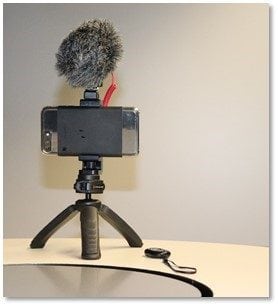 *cell phone not included
Required Interactions:                 
October 1 and October 8 in Lakeland from 2:30 PM – 4:00 PM
February 18 and February 25 in Winter Haven from 2:30 PM – 4:00 PM
Share at PD Day 2019
There are 20 spots are available from each campus for the 2018-2019 Academic Year. The registration deadline is September 14, 2018. Click HERE to register for the EdREV Program, feel free to contact the Instructional Technology and eLearning Department with any questions.
Interested? Contact Cody Moyer.