TeacherBot Boot Camp


TeacherBot Boot Camp is designed for elementary and middle school teachers and team coaches.
The program includes:
Hands-on learning
Robotic building
Programming
LEGO® Education robotic challenges
Participants will choose an age-specific track that is designed to align with the specific robotic platform, curriculum and competition sequence.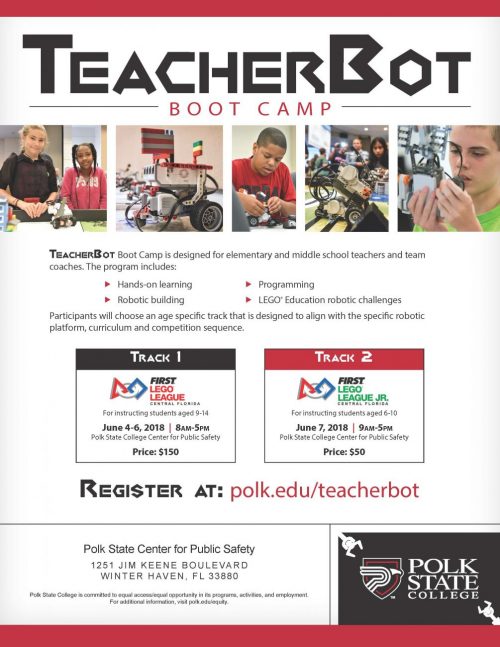 Registration: Click here
(http://higherreach.polk.edu/modules/shop/index.html?action=courseBrowse&CatalogID=771920)
Located at the Polk State Center for Public Safety.