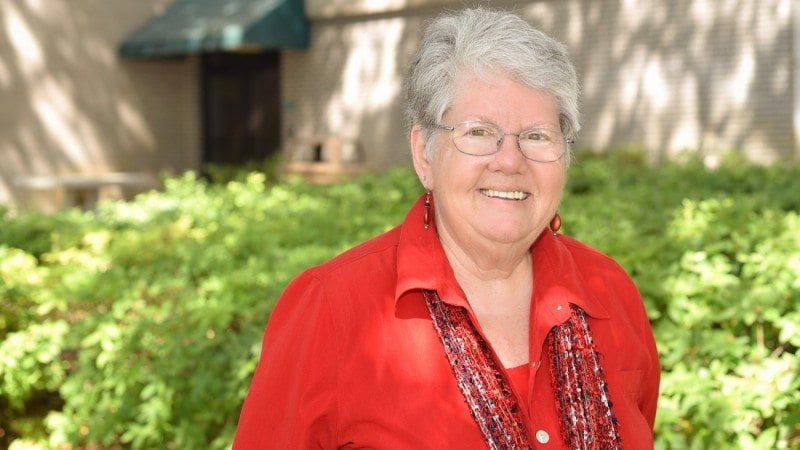 Phone: 863.292.3769
Internal Extension: 5631
Email: ahutcherson@polk.edu
Office: WSC-103, Winter Haven
Station: 14


A native of Mississippi, Annette Hutcherson taught for 18 years before coming to Polk State in 1989 as a nursing faculty member and was named director of the Nursing Program in 2006. She was retired after 20 years with the U.S. Army National Guard, having achieved the rank of colonel. Her final assignment was as the chief nurse for the Florida National Guard.
Education
Doctor of Education, Educational Administration, University of Southern Mississippi
Masters of Nursing, University of Mississippi
Bachelor of Science in Nursing, University of Mississippi
Professional Activities
Member of National League for Nursing/Florida League for Nursing
Member of American Nurses Association/Florida Nurses Association
Member of the National Nursing Honor Society
Member of Sigma Theta Tau International
Member and Secretary for Florida Council of Nursing Education Administrators
Member of Florida Organization of Nurses Executives
Board Member Polk County Organization of Nurse Executives
Certifications / Area of expertise
Certified Nurse Educator
Medical-Surgical Nursing, Critical Care, Emergency Nursing
Awards
Nurse of the Year, Mississippi Nurses Association, 1987
Instructor of the Year, Mississippi Gulf Coast Alumni Association, 1989
Polk County Nursing Educator, 1994
Nursing Director of the Year, Florida Nursing Students Association, 2009, 2011 & 2012.