Within Just Weeks, Participants in New Polk State Program Can Begin Manufacturing Careers; Scholarships Available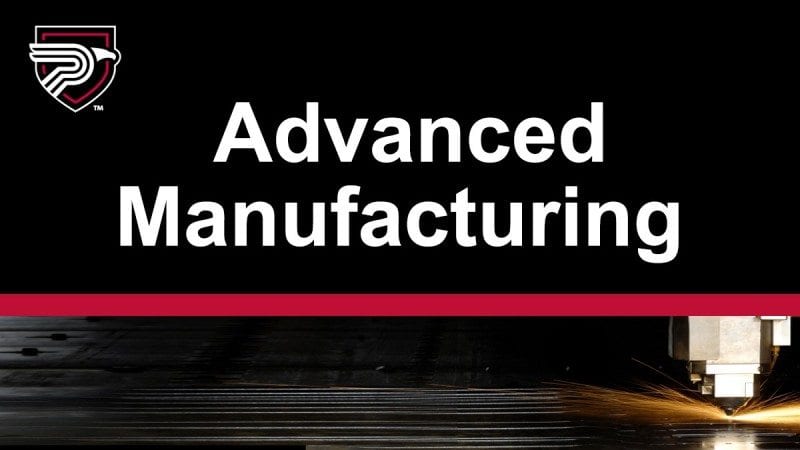 This story published earlier this year but is being reposted to announce that scholarships are available for a class that is now forming. The scholarships are offered through the Florida TRADE grant. Twenty scholarships worth $1,574 are available on a first-come basis. The next training session will begin Oct. 27, with classes Monday-Friday from 8 a.m. to 5 p.m. The deadline to apply is Oct. 23. Keep reading for more information on how to apply.
A new Polk State College training program will offer participants a quick route to careers in advanced manufacturing and employers a new source for desperately needed skilled labor.
"This program is ideal for anyone interested in re-engineering themselves, bettering themselves and making more money," said Howard Drake, program manager of the Florida TRADE grant at Polk State's Corporate College.
"Manufacturing is huge in our region, and it's full of opportunities to make higher wages than you would in other industries."
In late 2012, Polk State received $1.2 million in grant funding from the U.S. Department of Labor. The money was part of a $15 million package awarded to a 12-college consortium for implementation of the Florida TRADE (Transforming Resources for Accelerated Degrees and Employment in Advanced Manufacturing) program.
Florida TRADE calls for the consortium colleges to combine their resources and work with industry partners and economic development agencies to provide fast-track manufacturing training. The Florida TRADE program targets three groups of workers: the unemployed, veterans and incumbents who want to expand their skills in advanced manufacturing.
Polk State College is now accepting applications for its next "manufacturing boot-camp" for unemployed workers, Drake said.
Participants will spend three weeks — Monday-Friday, 8 a.m. to 5 p.m. — taking classes at the Polk State Clear Springs Advanced Technology Center in Bartow. There, they will learn from working professionals the basics of manufacturing practices, processes, safety and quality.
Those initial three weeks will prepare participants to earn the Manufacturing Skill Standards Council's Certified Production Technician (CPT) certification and the OSHA-10 General Industry card. The CPT is nationally recognized as the manufacturing industry's foundational certification that affirms the basic competencies needed in modern manufacturing. The OSHA-10 validates training on the recognition, avoidance, abatement and prevention of safety and health hazards in workplaces.
After the CPT and OSHA-10 level, trainees will move directly into an additional two days of training to receive their OSHA-30 Industrial Safety certification.
Through this training pathway, participants will earn three nationally recognized industry certifications that will help them get work anywhere in the country. With their certifications in hand — just a month or so after starting the program — participants will be ready to move into internships or start work as paid employees.
To increase the likelihood that Florida TRADE participants will move directly into internships or employment, Polk State College will incorporate visits from local hiring managers into the training schedule. During those visits, participants will learn about hiring requirements, processes, internships and job openings.
Local employers, who say they can't get enough trained workers to fill their openings, are excited about Polk State College's Florida TRADE program.
"There is a strong need for trained manufacturing workers in Polk County," said Larry Bull, president and CEO of Rockford-Ettco Procunier, a designer and manufacturer of drilling and tapping products, and president of the Manufacturing and Supply Chain Alliance of Mid-Florida.
"Anyone interested in a career in manufacturing should become MSSC CPT certified. MSSC certified employees will likely go to the top of the list of candidates for manufacturing jobs, even if they have little or no work experience in manufacturing. Manufacturing careers provide above-average pay and benefits, and today's manufacturing environments are clean, fast-paced, technology-rich and interesting places to work."
Scholarships are available to cover the cost of the training.
Prospective participants must first contact Howard Drake, at 863.297.1010, x. 4625 or hdrake@polk.edu.
The Polk State Advanced Technology Center is home to the Polk State Corporate College, which provides workforce training for industries as varied as manufacturing and child care, as well as high-tech degree programs in Computer Networking, Engineering Technology, and Supply Chain Management.