PTA Program Application Period Starts Feb. 1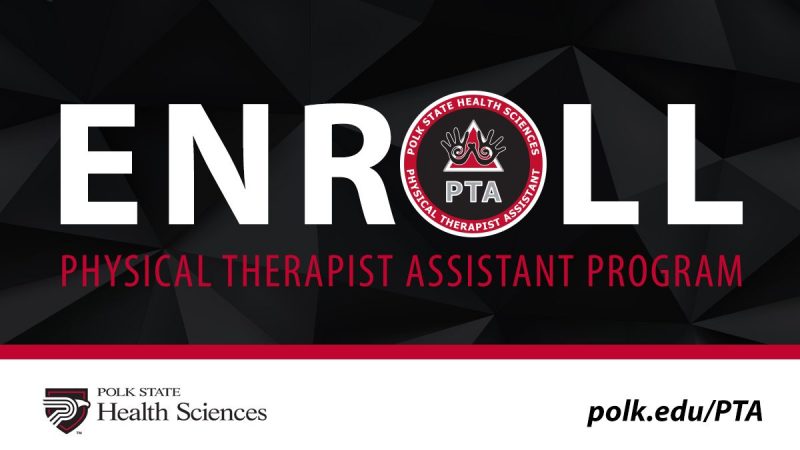 The application period to enroll in Polk State College's Physical Therapist Assistant (PTA) Program for Fall 2018 runs from Feb. 1 to Feb. 15 for candidates from schools with linkage agreements and March 1 to March 31 for all other prospective students.
The link to the online application is available on the PTA Program page, which also outlines the admissions process.
Polk State currently has linkage agreements with Hillsborough Community College and Pasco Hernando Community College, and allots two of its 24 annual seats to linkage students — one from each school.
The remaining 22 seats are allocated for candidates who apply during the open application period. Fifteen additional applicants will be selected as alternates. Selection of candidates and alternates is based on a lottery system, which includes all applicants that meet all admissions requirements.
The program has consistently maintained above average state and national passing rates for licensure examinations, and its graduates are currently employed in the field, earning excellent wages.
For more information, contact Dr. Anna Evans, PTA Program Director, at 863.669.2904 or aevans@polk.edu.