Polk State takes care of College community during COVID-19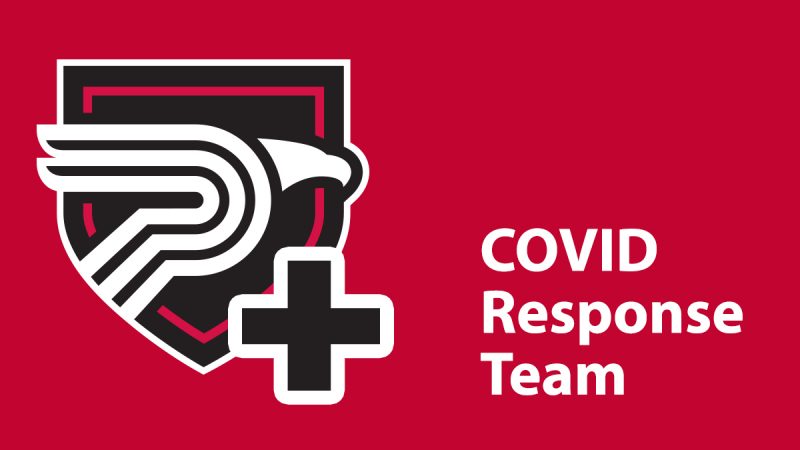 In preparing for a safe return to campus this fall, Polk State College has increased the frequency and intensity of cleaning services. The WFF Facility Services employees, dubbed the "Polk State Clean Team," have been following the Centers for Disease Control and Prevention (CDC) guidelines for cleaning and sanitizing, and the College's Facilities staff members are now preparing classrooms and offices with new signage, hand sanitizing stations, and additional tools to facilitate disease-prevention and social-distancing protocols.
In addition to cleaning and signage, the College instituted the COVID Response Team tasked with acting quickly through mitigation to prevent the spread of any reported COVID cases that may potentially impact the College community. This Team is comprised of representatives from throughout the College, including Business Administration and Finance, Workforce Education and Economic Development, Human Resources, Risk Management and Safety, and the Office of Communications and Public Affairs. Additional representatives are asked to join as applicable to the circumstances. The COVID Response Team is charged with responding to all self-reported student, employee, and vendor cases of COVID-19, as well as any reports of contact with individuals who have confirmed COVID-19 infections. The Team is in regular communication with representatives from the Florida Department of Health in Polk County and is continuously monitoring the guidance from the CDC for best practices and prevention measures.
As a member of the Polk State family, each person has a special responsibility to monitor his or her health so as not to risk the infection of others, particularly as the virus can be unpredictable and detrimental in how it affects different people. Students, faculty, and staff are strongly encouraged to:
Maintain awareness of their own health with respect to the list of common symptoms and to stay home when ill;
Self-isolate and self-report if they are COVID-positive, exhibit symptoms of COVID-19, or have been in contact with a person who is presumed-positive; and
Use the College's self-reporting tool [HERE].
As cases of COVID-19 affecting College community members are reported, representatives of the COVID Response Team conduct contact tracing to assist with informing individuals who may be at risk of infection. Additionally, representatives maintain communication with those who have contracted COVID-19 and those who are in self-quarantine due to potential exposure. A team member is designated to work one-on-one with each individual to assist with access to healthcare resources (including testing) and to provide answers to any questions related to telework, compensation, and benefits. For affected students, the team helps facilitate communication and connection to any available resources to maintain academic pathways to the greatest extent possible.
Led by Interim Vice President for Business Administration and Finance, Allen Bottorff, the COVID Response Team meets regularly to review cases and ensure that each is handled consistently, but also with attention to the specific needs and issues of the affected individuals. In preparation for establishing the team, Bottorff completed an extensive COVID-19 Contact Tracing course offered by the Johns Hopkins Bloomberg School of Public Health.
"The College is working tirelessly to ensure that all safety and mitigation procedures are in place to provide for a safe and healthy return to campus. A critical part of that is a robust contact-tracing team to help identify and communicate, as well as to provide support and guidance for those who may be affected," Polk State President Angela Garcia Falconetti said. "I am very proud of how the COVID Response Team has risen to the challenge and is providing services effectively."