Polk State College provides free training for manufacturing jobs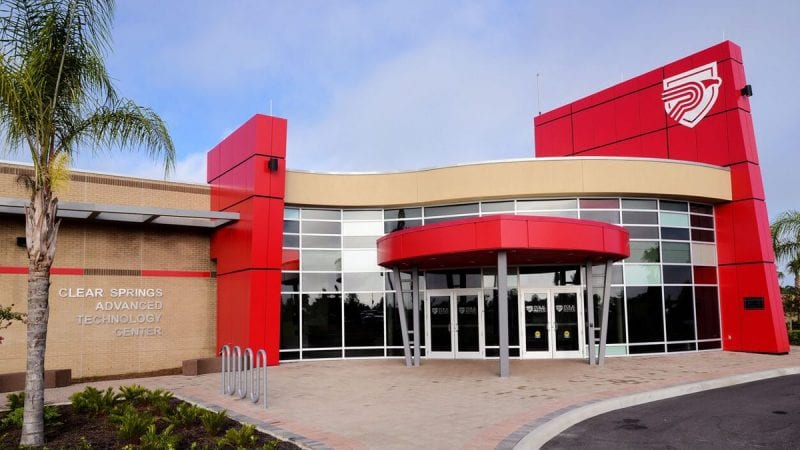 Are you unemployed or underemployed? Do you have a criminal record? Does a career seem out of reach? At Polk State College, you can receive free training and earn valuable certifications that will land you a job in manufacturing.

Polk State Corporate College offers employer-based training courses in six-week boot camp sessions. The January 2019 session will run from Jan. 14 to Feb. 18 and the February 2019 session will run from Feb. 4 to March 8.

The boot camp includes instruction, books, registration, and assessments at no cost to the students thanks to a TechHire grant from the U.S. Department of Labor's Employment and Training Administration.

Students are required to complete an academic assessment and attend orientation prior to the first day of classes. Orientation sessions for the January session are scheduled for Jan. 8 at 1:30 p.m. and Jan. 10 at 8:30 a.m., and orientation sessions for the February session are scheduled for Jan. 29 at 1:30 p.m. and Jan. 31 at 8:30 a.m. at Polk State Clear Springs Advanced Technology Center, 310 Technology Drive, Bartow, where Polk State Corporate College is housed.

To secure a spot for a boot camp session and one of the orientation sessions, contact Marta Clinger at mclinger@polk.edu or 863.297.1010 ext. 4676 or Shela Stewart-Lucas at sstewart-lucas@polk.edu or 863.297.1010 ext. 4680 prior to the orientation session you plan to attend.

The boot camps are accelerated versions of training offered through the Polk Partnership for Industrial Employment, which trains unemployed and underemployed individuals for high-skill, high-wage, high-demand jobs in the advanced manufacturing sector.

Boot camp participants earn MSSC Certified Production Technician (CPT), Occupational Safety and Health Administration (OSHA) 10, and Packaging Machinery Manufacturers Institute (PMMI) Mechanical Level I certifications, and may also earn up to 15 credit hours toward an Associate in Science in Engineering Technology degree. These certifications and training give participants a competitive edge when applying for jobs in the manufacturing field.

Trainees also benefit from Polk State Corporate College's partnerships with local industry leaders and manufacturers, including Manufacturing and Supply Chain Alliance of Mid-Florida, Cutrale Citrus Juices, Lakeland Electric, MaxPak Total Packaging, and PalletOne.

The program also works closely with CareerSource Polk, Bartow Work Release Center, Abe Brown Ministries, Inc., Florida Department of Corrections, Lakeland Housing Authority's YouthBuild, and Talbot House to assist students with employment and other resources.

There are more than 500 manufacturers in Polk County and according to Economic Modeling Specialists International's 2016 Occupations Report for Polk County, there will be more than 2,500 job openings in the occupations targeted by the Polk Partnership for Industrial Employment by 2021.

Those occupations include industrial machinery mechanics, first-line supervisors, and maintenance workers in advanced manufacturing. All of these targeted occupations pay well above Florida's minimum wage, with first-line supervisors and industrial machinery mechanics considered high-skill, high-wage jobs by the Florida Department of Economic Opportunity.