Polk State moves to modified Phase III to facilitate health and safety in spring semester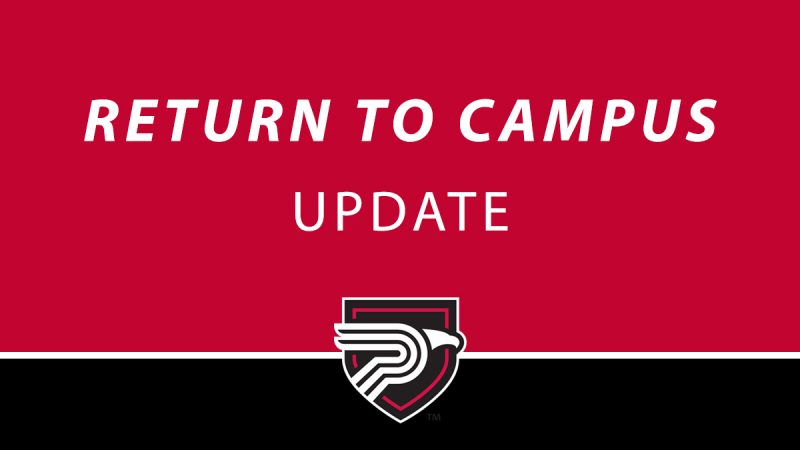 Polk State College continues to put the health and safety of the College community at the forefront of all operations.
Beginning Monday, January 3, 2022, through the end of the spring semester, the College will move to a modified Phase III of the Be the Solution Return to Campus Plan, with many face-to-face courses converted to hybrid or reduced in size to mitigate the potential for COVID-19 exposure on campus.
To be sure students do not miss an important communication prior to the start of classes, all currently scheduled face-to-face classes will meet in person as scheduled the first week (January 5, 6, and 7). Students should also monitor their my.polk.edu emails for information from instructors about their specific courses.
All services will remain open on campus including libraries, testing centers, computer labs, financial aid, advising, and more, with occupancies limited to encourage social distancing. Additionally, students are strongly encouraged to access all services remotely. Student Services will be employing additional remote services to enhance the ease of access to academic advisors, financial aid specialists, and other professionals.
All individuals coming to campus are:
Strongly encouraged to wear a mask while indoors on campus and to practice social distancing of at least 6 feet when possible;
Strongly encouraged to get vaccinated and boosted;
Encouraged to maintain hand hygiene with frequent hand washing and use of hand sanitizer;
Expected to check themselves for symptoms of COVID-19 and stay home if exhibiting symptoms or if sick; and
Expected to use the COVID Reporting Tool if they have been confirmed positive for COVID-19, exhibit symptoms of COVID-19, or believe that they have been exposed to someone who has tested positive for COVID-19.
Polk State is using guidance from the Centers for Disease Control and Prevention (CDC), is consulting with the Florida Department of Health in Polk County regarding COVID-19, and will continue to notify members of the College community of possible infections and exposures.
Polk State is notifying individuals of the need to quarantine via College email (my.polk.edu or polk.edu) and phone calls if there is a phone number on record. In some instances, individuals will receive a robocall and text rather than a live phone call. Students are encouraged to check Passport to ensure that their personal information is up to date.
More information about the College's Return to Campus plan is located on the College's COVID-19 page.