Polk State Chain of Lakes Documentary to Be Shown at Blue Ocean Film Festival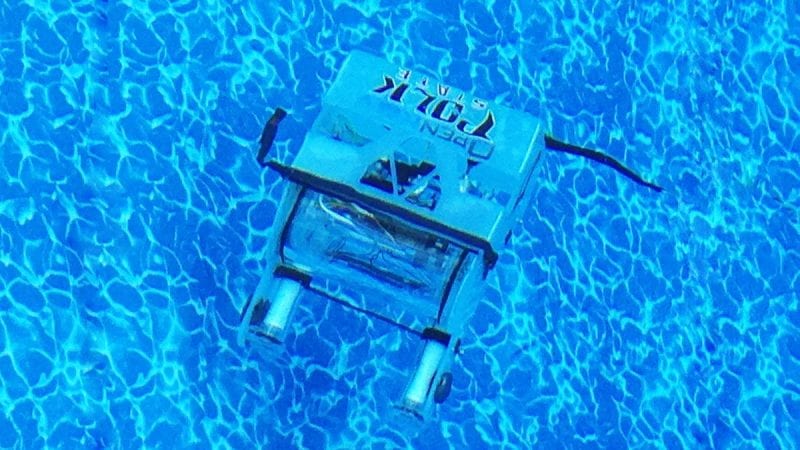 A Polk State Chain of Lakes Collegiate High School documentary will be screened at the BLUE Ocean Film Festival and Conservation Summit this week in St. Petersburg.
St. Petersburg-based BLUE is an organization that aims to educate the public about the world's oceans, and inspire positive actions to protect them, through films. Each year, BLUE hosts its BLUE Ocean Film Festival & Conservation Summit, alternating between St. Petersburg and Monaco, to honor outstanding ocean films from around the world.
This year's festival takes place Nov. 10-13, and will feature a screening of "The Open ROV Experience," a film students at Polk State Chain of Lakes Collegiate High School created to document a semester-long, interdisciplinary project to build an underwater robot and learn about its potential uses in ocean exploration.
Led by Polk State Biology Professor Joey Maier, the project began at the start of the spring term. During the course of the semester, students in Polk State Chain of Lakes Collegiate's STEM Research Course built an underwater robot using a kit and open-source software from California-based OpenROV. Anatomy and Physiology Professor and STEM Coordinator Suzanne Ramjattan Halverson teaches the STEM Research course.
The six-pound robot is complete with a high-definition webcam and streams video to a surface laptop via a two-wire tether. It can collect video and water samples from as deep as 300 feet.
As the robot was taking shape, students in Halverson's STEM Research class, as well as students studying anatomy and physiology, biology, oceanography, and physics, attended guest lectures presented by professors of wide-ranging areas of expertise, such as fecal coliform detection, microplastics, hyperbaric medicine,and water sampling procedures. Students also took field trips to locations related to the project, including a submarine manufacturer in Vero Beach.
All the while, students at Polk State Chain of Lakes Collegiate were gathering footage and conducting interviews with project participants to create their film, which received an Honorable Mention, and will be screened Thursday morning at the Palladium Theater. Students Joseph Gallo and Kyle Weber will represent Polk State Chain of Lakes Collegiate at the event. Halverson, along with Reading and Language Arts Professor Lynsay McCaulley oversaw the creation of the film.
"The Open ROV Experience" is in A-list company at the festival, which kicks off with a screening of Leonardo DiCaprio's "Before the Flood."
Polk State College operates three public charter high schools, including Polk State Chain of Lakes Collegiate in Winter Haven, Polk State Lakeland Gateway to College Collegiate, and Polk State Lakeland Collegiate. All three high schools allow students to fulfill requirements for their diplomas while also earning college credits.