Important information about remote PERT testing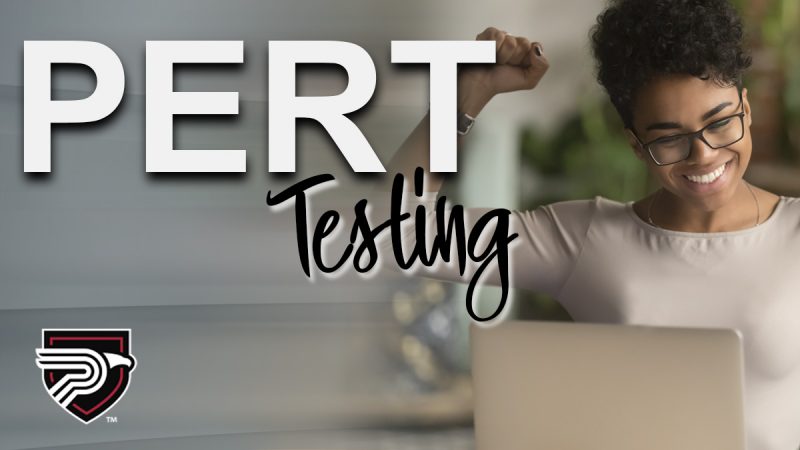 The PERT (Postsecondary Education Readiness Test) is an assessment used to determine a student's appropriate placement in Polk State College courses. Students are required to take the PERT test if they plan to pursue dual enrollment, early admission, or would like to apply to any of the College's three collegiate high schools. Please note that for the current application period, Polk State Lakeland Gateway to College Collegiate High School is waiving the PERT requirement.
The PERT is also required for some new non-dual enrolled students who graduated before 2007, graduated from a non-Florida high school, graduated without a standard high school diploma, or are not active-duty military. A representative from Student Services will be contacting these students directly via email during the enrollment process to coordinate PERT testing dates.
To comply with the Centers for Disease Control and Prevention's guidance during the coronavirus public health emergency, Polk State College will be offering remote PERT testing beginning Monday, April 20 for students who wish to enroll for the Summer 2020 Semester, and beginning Thursday, May 7 for those who wish to enroll for the Fall 2020 Semester.
Due to the high demand for PERT assessment from Polk County Public Schools (PCPS) students, the College has worked with PCPS administrators to create a schedule for testing for each of the public high schools. It can be accessed here: https://polkschoolsfl.com/DualEnrollment. Charter, private and home-schooled students may test at any time beginning April 20 for summer and beginning May 7 for fall.
New students must submit a free online application to the College at www.polk.edu. Students must complete and submit the application at least three workdays prior to their PERT session. After completing the College application, students will receive a welcome letter from the College via email. The letter will provide directions for how to access the PERT test, including the requirement to email Advising@polk.edu to begin the process.
Please note that students who would like to retake the PERT or applied to the College before the COVID-19 public health emergency and did not have a chance to take the PERT in a testing center can also participate in remote testing. These students should email Advising@polk.edu and provide their name and Polk State Student ID to request assistance with the process.
Minimum Technology Requirements
To take the PERT online, students must have access to the following:
Desktop or laptop computer
Webcam and microphone
Google Chrome internet browser
Internet access
Polk County Public School students who do not have access to the internet or the computer equipment necessary to take the test should contact their high school principal or counselor for assistance.
More information about taking the PERT remotely and a video about how to take the test using Honorlock in Canvas can be accessed here: www.polk.edu/admission-aid/remote-pert-testing.