College implements new online orientation that's easier for students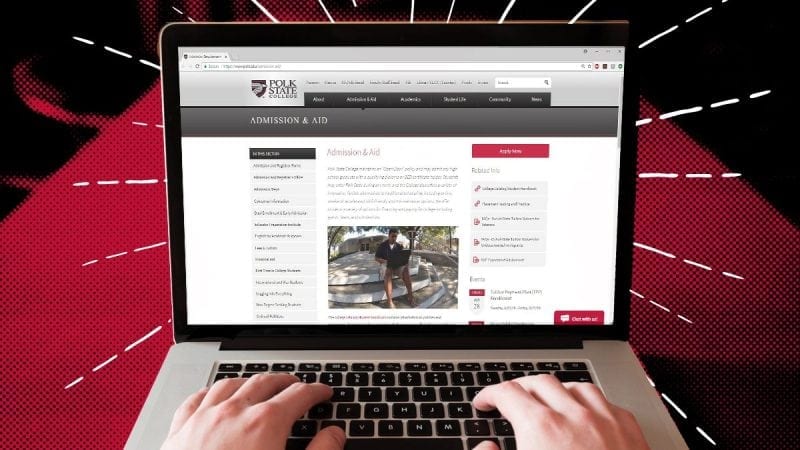 Students spoke, and Polk State College administrators listened.
The Admission and Registrar's Office has implemented a new online student orientation in response to student reports of technical issues experienced last year with the previous format.
Now orientation is a video that takes, on average, less than an hour to complete.
"This format is much easier for students to take without any issues," Director of Student Enrollment Services and Registrar Kathy Bucklew said.
"We conduct a survey each fall to gauge student perception about orientation, among other things, and we always receive an overwhelming amount of responses about how glad students are to have taken it and how valuable the information is to them," she added, "but last year, we also received feedback about problems with the previous software, which prompted us to move to something that is more user friendly for the students and enhances the orientation experience."
The video is an hour and 45 minutes in length, but students are able to skip sections that don't apply to them. For example, if you are not a veteran, you do not need to review the veterans section of orientation, Bucklew explained.
She did stress, however, that students cannot skip questions and mandatory sections of the orientation. Doing so will stop the functionality of the orientation and will not allow students to receive their certificate of completion, which is needed to register for classes.
Also based on student feedback, the Admission and Registrar's Office is now allowing students to simply screenshot or take a picture of their certificate of completion, which they must email to registrar@polk.edu to have the hold lifted on their accounts in about one business day.
Upon completing online orientation, students should return to the online Admission Steps to continue the process of visiting advising, registering for courses, and preparing for classes.
"After orientation, students will be familiar with all areas of the College and prepared for a successful semester," Bucklew said.