Cash Management Department Hours Changing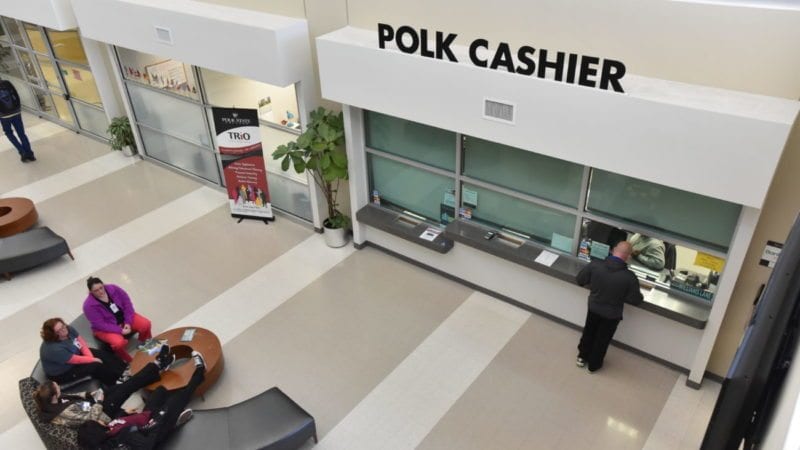 The Cash Management Department is changing its hours to ensure that cashiers are available during the times students need them most.
Starting Oct. 23, the department – more commonly known by students as the Cashier's Office – will adjust its hour by opening at 8 a.m. and closing at 5:30 p.m. Monday through Thursday. Friday hours will remain 8 a.m. to 5 p.m.
There will be extended hours on certain days, such as the first day of classes, the first day of financial aid disbursement, and when child care testing is taking place, from 8 a.m. to 7 p.m.
"We have found over the recent years, with students receiving their financial aid disbursements through debit cards, there is less foot traffic through our department with less checks being distributed," Cash Management Supervisor Cathy Peak said. "By adjusting our hours, we will be able to have more cashiers available to help students during the day, and have cashiers available during peak times."
The dates for extended hours will be posted at the Cash Management Department and on polk.edu.
The Cash Management Department is located at WAD 136 on the Winter Haven Campus and LTB 1265 on the Lakeland Campus. Answers to frequently asked questions about payments, refunds, and financial aid disbursements are available here.