Board of Trustees Unanimously Approves Annual Equity Report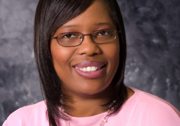 Polk State College is committed to diversity, both in terms of the students it serves and the employees it hires, and gauges its success in that commitment with its annual Equity Report — a document that this year shows continued progress in numerous areas.
The College's District Board of Trustees voted unanimously to accept the 2011-12 Equity Report at its meeting on Monday. The College will now submit the report to the Florida Department of Education's Division of Florida Colleges, as required by state statute.
"What Polk State is looking for in its Equity Report is that as a college we are reflecting our community's diversity — both in our student and employee populations. We want members of our community to immediately recognize that diversity when they visit our campuses and centers. At Polk State, we say that 'We Are Polk,' and we take that very seriously when it comes to diversity," said Val Baker, Polk State's director of equity and diversity.
In preparing its Equity Report, Polk State uses the county's Census data as a benchmark.
Among the highlights of the 2011-12 report is that the College achieved increased enrollment and graduation/completion rates for both African-Americans and Hispanics.
While Polk State College is an open-access institution, ensuring access to affordable higher education to all who seek it, the College in 2010-11 aimed for a 2 percent enrollment increase and 1.5 percent graduation/completion increase for African-Americans, as well as a 1.5 percent increase in both enrollment and graduation/completion for Hispanics. The College has reached both goals by intensifying its outreach to local minority communities.
"It's very encouraging," said Dr. Kenneth Ross, vice president for academic and student services. "It shows that our efforts to help students succeed are paying off."
The College will continue to strengthen its service to African-Americans and Hispanics, aiming for a 1.5 percentage point increase in the graduation/completion rate of both groups through 2013.
College employee data also revealed positive trends.
"We are above targeted goals in the overall employment of African-Americans and Hispanics in the faculty and administration," said Human Resources Director Jill Hall, adding that the College continues to see improvements across all classes of employees.
"We will continue to be focused on minority recruiting and retention because we know a diverse faculty and staff enhances the college experience for our students."
Going forward, the College will employ intensified recruitment strategies to continue its commitment to employing a diverse faculty and staff.