Polk State College Apprenticeship Partnership in Information Technology (MAP IT)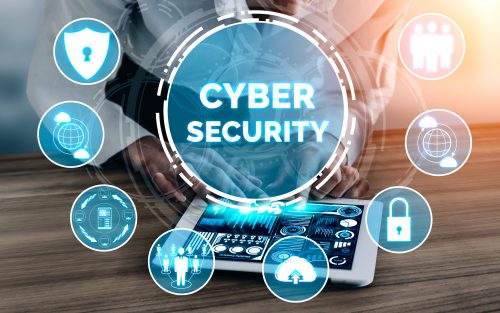 Polk State College Apprenticeship Partnership in Information Technology (MAP IT)
Cybersecurity Training and Certification Options
Program Coordinator: Niki Martin 863.297.1010 ext. 4680
Project Support Specialist: Christy Canady 
Email: MAPITSolutions@polk.edu
Program Overview
The Polk State College Apprenticeship Partnership in Information Technology (MAP IT) focuses on information technology and related industries, with a specific emphasis on cybersecurity and developing apprenticeship programs within this field. Strategies include collaborating with industry partners to generate paths to industry certifications, career and technical certificates, college-credit certificates, and associate and baccalaureate degree programs focused on workforce training.
The grant is active until July 2023. Polk State College plans to train 160 student participants and create 10 non-registered apprenticeship programs for targeted skillsets in high-wage, high-growth fields to reduce the skills gap by enhancing incumbent worker technological skills.
• Start date: January 9, 2023
• Duration: Eight weeks per course
• Training Format: Online, self-paced independent study
• Each course provides three college credits.
• Courses lead to national certification testing upon completion.
The Benefits of Apprenticeship Partnerships
This program helps develop a highly skilled workforce that supports the growth of local businesses.
Increased training positively impacts a company by improving the productivity and profitability of operations.
Training and investment in the workforce reduce employee turnover and liability issues.
Training is customizable and flexible, targeting the skillsets and competencies businesses need.
Approximately 94 percent of individuals completing apprenticeships continue employment with the host company, increasing the retention, skill specificity, and quality of workers.
Apprentice programs pass information between workers of varied ages and backgrounds, fostering a diverse, harmonious, and inclusive workplace culture.
Requirements
Must be at least 17 years of age
Cannot be currently enrolled as a high school student
Must have High School Diploma or GED
Must be currently employed in a paid position in an IT-related field
Registration information is available through Niki Martin, Program Coordinator, at 863.297-1010 ext. 4680 (nmartin@polk.edu) and Christy Canady (ccanady@polk.edu), Project Support Specialist, at ext. 4664

To enroll in a training course, an individual must:
Eight-week course; online, self-paced independent study
Total course cost: $336 $0
Cost breakdown: Credit cost: $336 $0
Cost covered by the grant: Books: $0, lab fees: $60 $0, one-time exam fee: $349 $0

Eight-week course; online, self-paced independent study
Total course cost: $336 $0
Cost breakdown: Credit cost: $336 $0
Cost covered by the grant: Books: $149 $0, lab fees: $60 $0, Exam N/A

Firewall Services and Cybersecurity Essentials

Eight-week course; online, self-paced independent study
Total course cost: $336 $0
Cost breakdown: Credit cost: $336 $0
Cost covered by grant: Books: N/A, lab fees: $60 $0, one-time certification exam fee: $500 $0

Eight-week course; online, self-paced independent study
Total course cost: $336 $0
Cost breakdown: Credit cost: $336 $0
Cost covered by the grant: Books $149 $0, lab fees: $60 $0, one-time exam fee: $250 $0

System Security Certified Practitioner

Eight-week course; online, self-paced independent study
Total course cost: $336 $0
Cost breakdown: Credit cost: $336 $0
Cost covered by the grant: Books $149 $0, lab fees $60 $0, one-time exam fee: $249 $0

Certified Cloud Security Engineer

Eight-week course, online, self-paced independent study
Total course cost: $336 $0
Cost breakdown: Credit cost: $336 $0
Cost covered by the grant: Books $149 $0, lab fees $60 $0, one-time exam fee: $599 $0

Eight-week course, online, self-paced independent study
Total course cost: $836 $0
Cost breakdown: Credit cost: $336 $0, books: $500 $0
Cost covered by grant: Lab fees: $60 $0, one-time exam fee: $599 $0