Director: Howard Drake, MBA, MS    Program Manager: Selection in progress
Veteran/ Program Coordinator: Wyatt Dube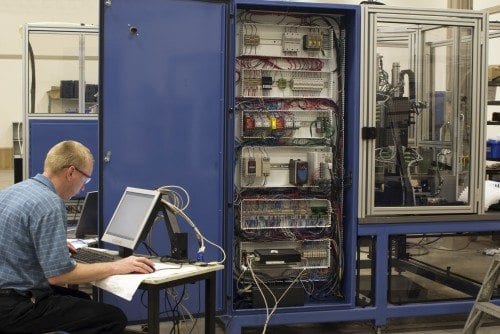 Florida Transforming Resources for Accelerated Education & Employment in Advanced Manufacturing – FLORIDA TRADE – (TAACCCT) A continuation of the highly successful ETAM initiative, Florida TRADE participants will have opportunities to expand their training pursuits. In addition to Polk State College, the Florida TRADE grant is a twelve college consortium [Broward College, Daytona State College, Florida State College – Jacksonville, Gulf Coast State College, Hillsborough Community College, Indian River State College, Palm Beach State College, Pasco-Hernando Community College, St Petersburg College, Tallahassee Community College and Valencia Community College] which provides training and educational pathways for three separate constituencies:
Unemployed individuals
Veterans
Incumbent Workers
The Basic Pathway
There are multiple on-ramps to the pathway based on the experiences and education levels of the individuals within these groupings. The course content developed under the ETAM initiative will serve as the foundational curriculum for the twelve College Consortium members. Shared Resources and blended learning known as Technology based learning (TBL) can be used to deploy training to the above listed constituencies in their specific areas. This results in costs savings for both participants and institutions, creating a win-win scenario.
This information was created by Polk State College and does not necessarily reflect the official position of the U.S Department of Labor. The Department of Labor makes no guarantees, warranties, or assurances of any kind, express or implied, with respect to such information, including any information on linked sites and including, but not limited to, accuracy of the information or its completeness, timeliness, usefulness, adequacy, continued availability, or ownership. This solution is copyrighted by the institution that created it. Internal use, by an organization and/or personal use by an individual for non-commercial purposes, is permissible. All other uses require the prior authorization of the copyright owner.