Fast Forward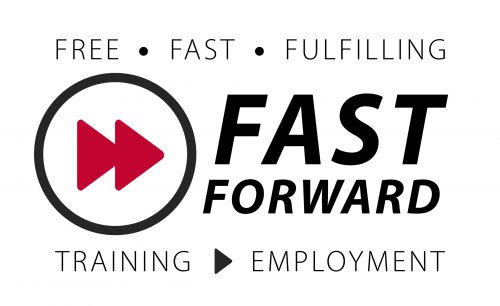 Fast Forward is Polk State College's Rapid Credentialing Initiative (RCI) which is designed to increase access to short-term non-credit programs in in-demand occupations and job opportunities in Polk County.  The target population is unemployed, underemployed, or furloughed workers or those who are at risk of losing their jobs because of the pandemic or automation.
Fast Forward focuses on four non-credit training programs, selected because they can be completed in 10 weeks or less, can be delivered online or in a hybrid format under conditions that protect the health and safety of students and instructors, and are aligned with in-demand occupations and mid/high median wage job opportunities in Polk County based on employer feedback and the most recent labor market data available.
Each of the non-credit programs also prepare students to earn industry certifications that articulate to college credit programs at Polk State, creating education and career advancement pathways.
For more information about any of these programs and how to apply, please contact Marta Clinger at MClinger@polk.edu or 863.297.1010 extension 4665.