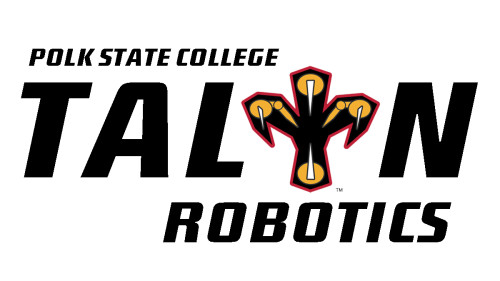 TALON Robotics at Polk State College engages students in active science, technology, engineering, and math (STEM) learning. This exciting program serves 120 middle school and 72 high school students.
How it started
The program emerged from a request from two departments in the Polk County School District. Mrs. Rebecca Braaten, Director of the Department of Academic Rigor, and Ms. Serena Peeler, Workforce Education Coordinator both identified a distinct need for specialized summer enrichment programs that would provide interdisciplinary, STEM learning experiences for students to keep students engaged in the learning process through hands on, active learning.
Polk State College works as a partner with the Polk County School District to design, implement, coordinate, register, host, and administrate the program. Expertise, personnel, and materials are selected from exemplars within both organizations to develop a robust, sustainable, and unique learning option for students. Polk State College has been honored to facilitate STEM development, including robotics and digital media development at all levels of the curriculum to create pathways for student success.